Good food every day by the E45
Stay in our Manor House Hotel
The food
Travelling alone or with family and friends, or need to stretch your legs before you continue your journey? Whether you visit us, morning, lunchtime, afternoon or early evening our menu offers wholesome homemade meals, snacks or refreshments, to suit all tastes and food intolerances.  We are renowned for our open prawn sandwich, meatballs, beef patty and snitzel!
Events
Tössestugan is your venue for any type of event, be it a romantic meal for two, an organised party or a funeral gathering.
Bus tours
As Tössestugan is easily located on both sides of the E45, and offers ample parking space, it is an ideal stop in between long or short journeys, to take a break, or simply stretch your legs. We offer lunch, refreshments, snacks, and early evening meals. Excellent facilities, including a baby and disabled friendly room.
Conference
A perfect environment for a conference or training course for up to 40 people, overlooking our beautiful landscape, only a ten minute drive from Åmål, and one hour from Karlstad. We cater for the whole package, and see to all services to ensure a successful day.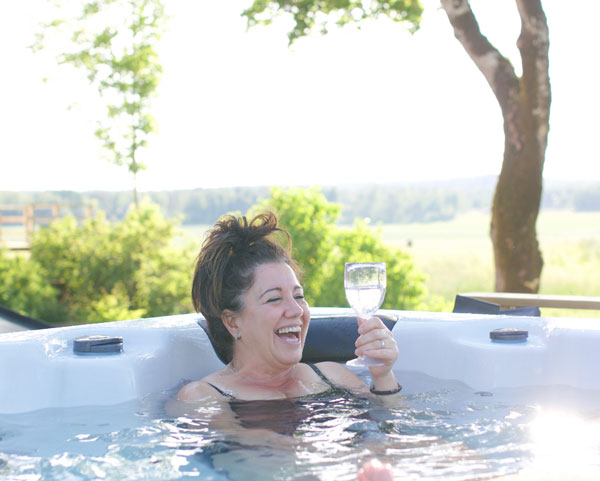 Sooth away your stresses surrounded by our beautiful landscape whilst sitting in a hot tub or sauna.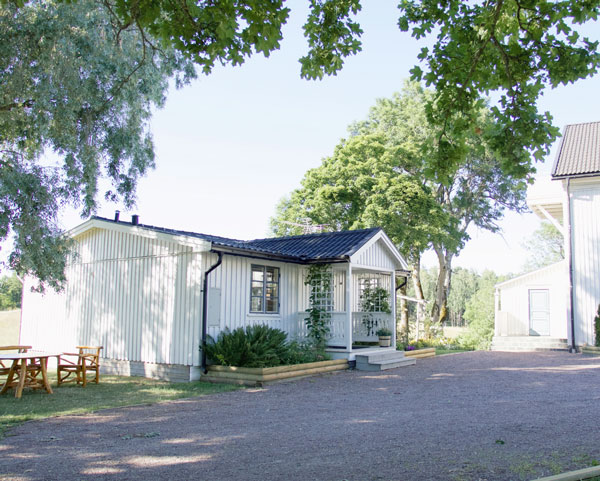 Our lodge comprises of sleeping accommodation for up to six people. The lodge is adjacent to the Manor House Hotel and is perfect for those who would like to have an independent stay to enjoy fishing trips, forest adventure or just out and about.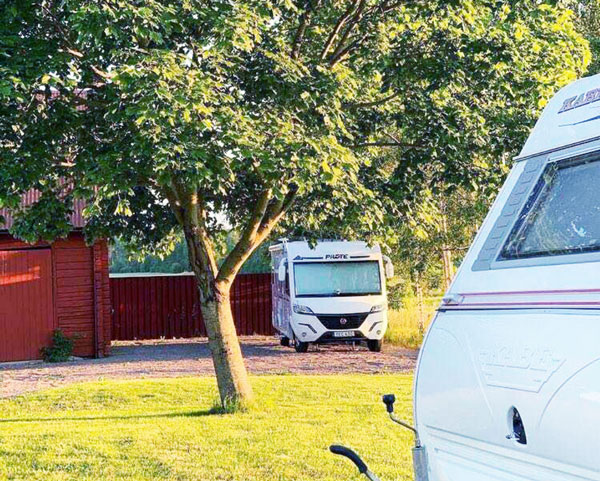 Ample parking space for your motorhome, with facilities to recharge your vehicle, take a break, or stay overnight.